WHY TRIGGER POINT FOAM ROLLING
Your MOBOT is like the Swiss Army knife of recovery and wellness tools and we're so excited to help you discover its functionality! 
Using the MOBOT mimics trigger point release techniques used by sports therapists; this involves applying gentle, sustained pressure to points of restriction (those hard knots), allowing the connective tissue to release and eliminate pain, relax contracted muscles and restore motion.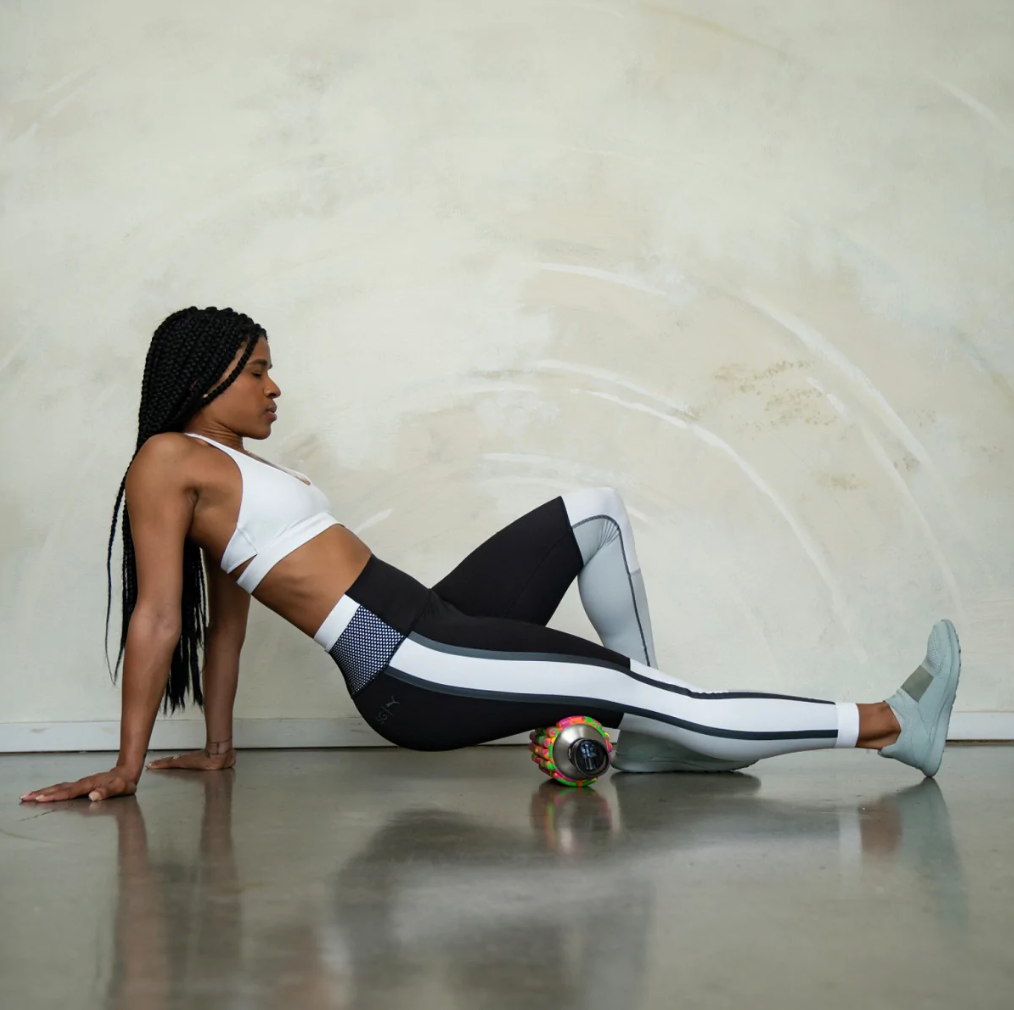 TOP 4 TIPS:
1. Breathe, it's going to be okay.
Breathwork, the technique used when "rolling out", is one of the quickest ways to reduce stress, tension, and to release trigger point knots.
Think of it as active meditation – slow down, breathe, hydrate and roll.
2. Slow & steady wins!
The key is to move slowly, breathe deeply, and when you reach a point that is tender – pause. 
Try it and see how using a MOBOT for a few minutes a day can make a difference to your body and mind!
3. More pain does not mean more gain.
Myth: Just because it hurts, does not mean it's working more! In fact, keeping your pain level to a 6/7 out of 10 will allow your muscles to be in an uncomfortable place and, with breath, release.
4. Hydrate
Sipping your MOBOT often will help detox your system, plus all the benefits of rolling are multiplied when well hydrated.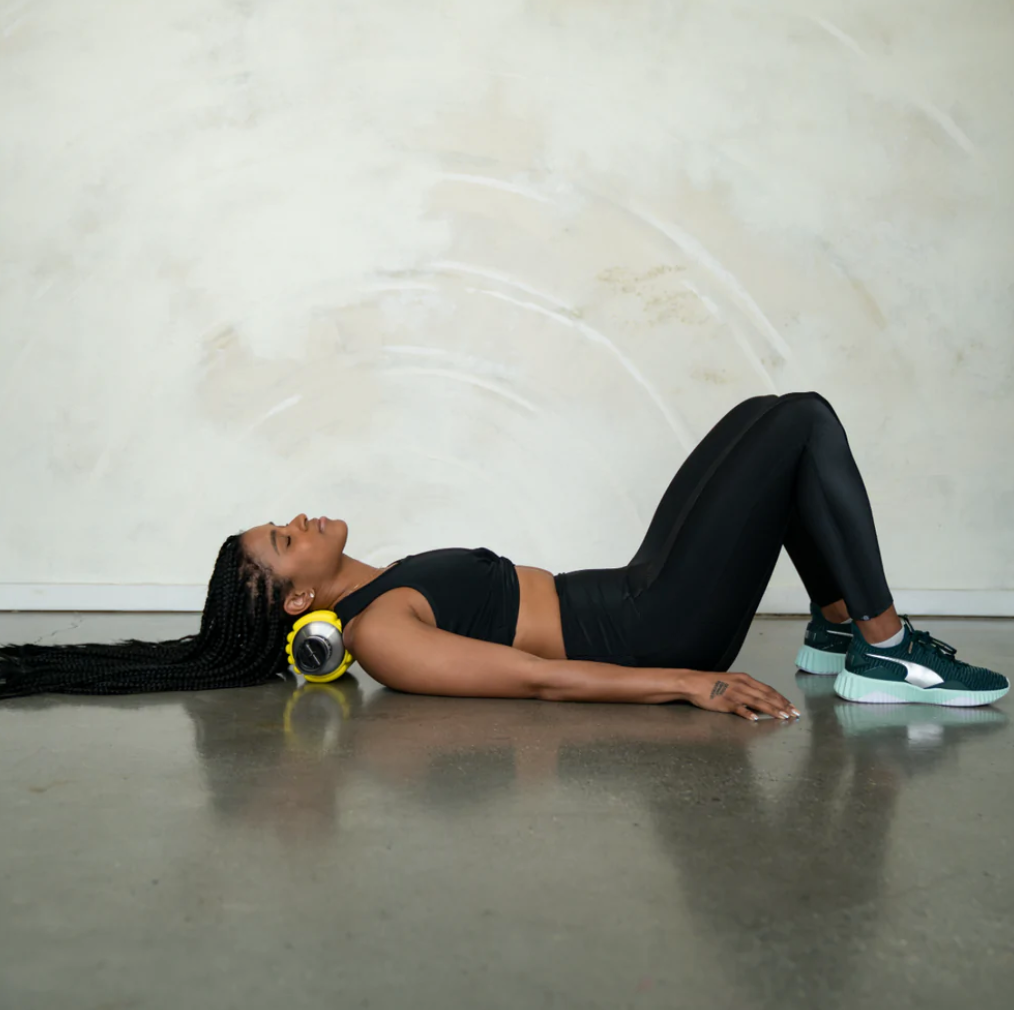 NECK RELEASE
- Turn head slowly in a "No" motion
- Move head slowly in a "Yes" motion
- When you find a spot stop & breathe
Roll Model using Big Bertha - Lemonaid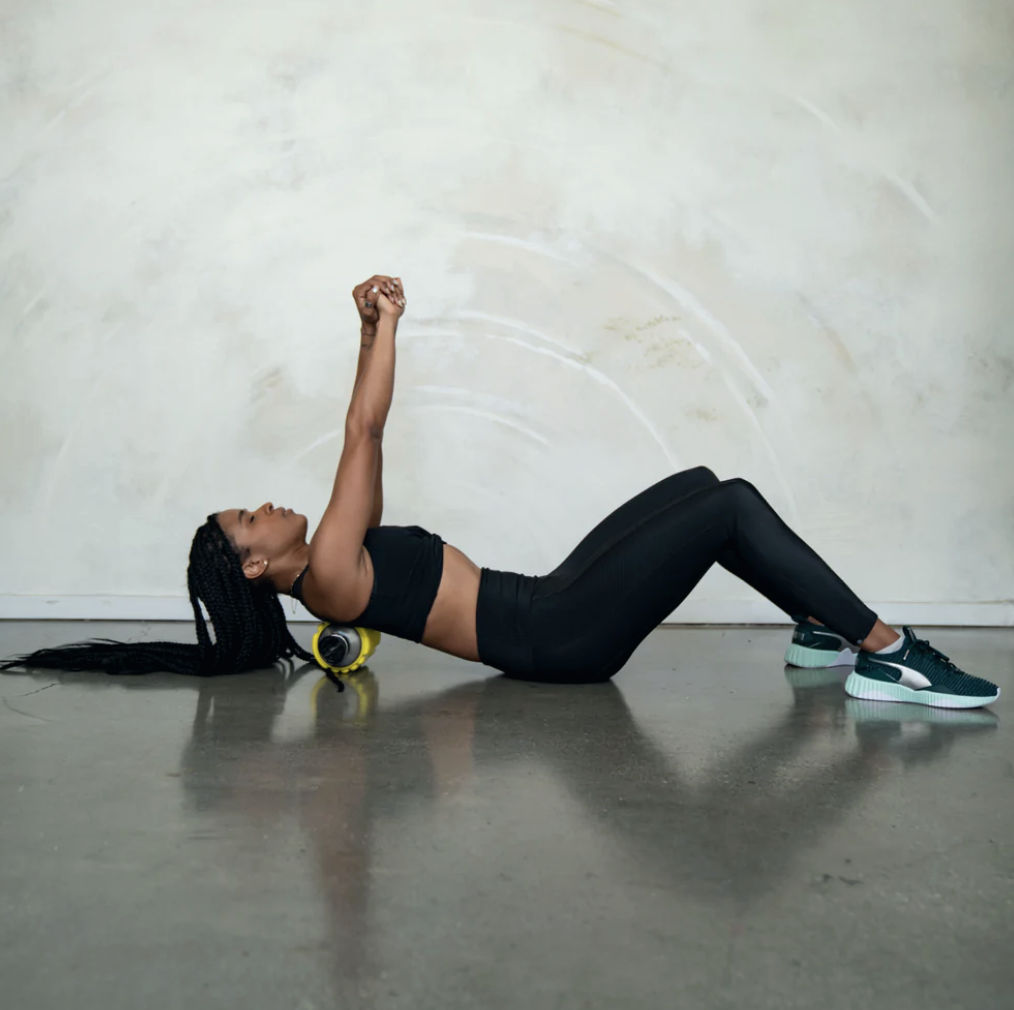 UPPER BACK RELEASE
- Keep abs engaged and ribs down
- Roll slowly up and down, no lower than the bra line, no higher than the upper shoulders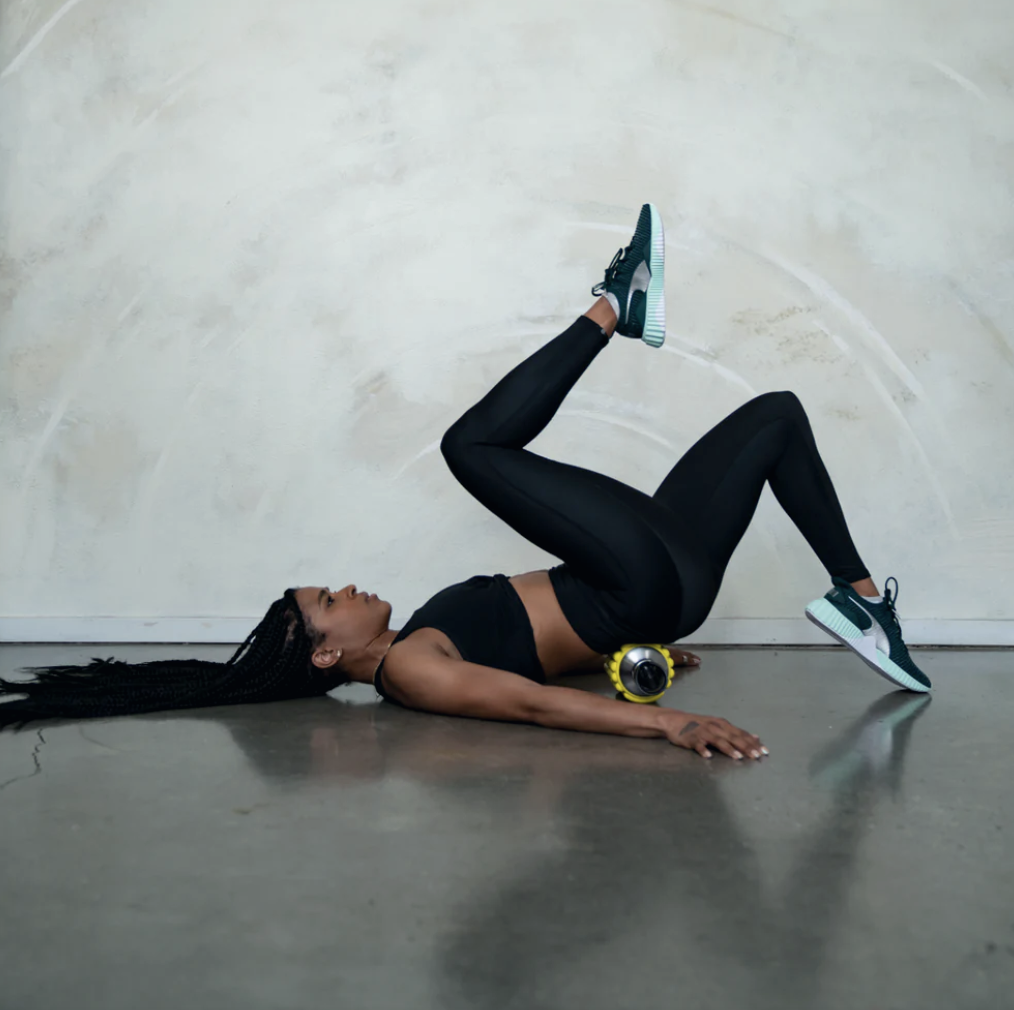 HIP FLEXER RELEASE
- Starting positions both feet on the floor
- Advanced bring one knee into the chest and extend the opposite leg straight out
- Sit and breathe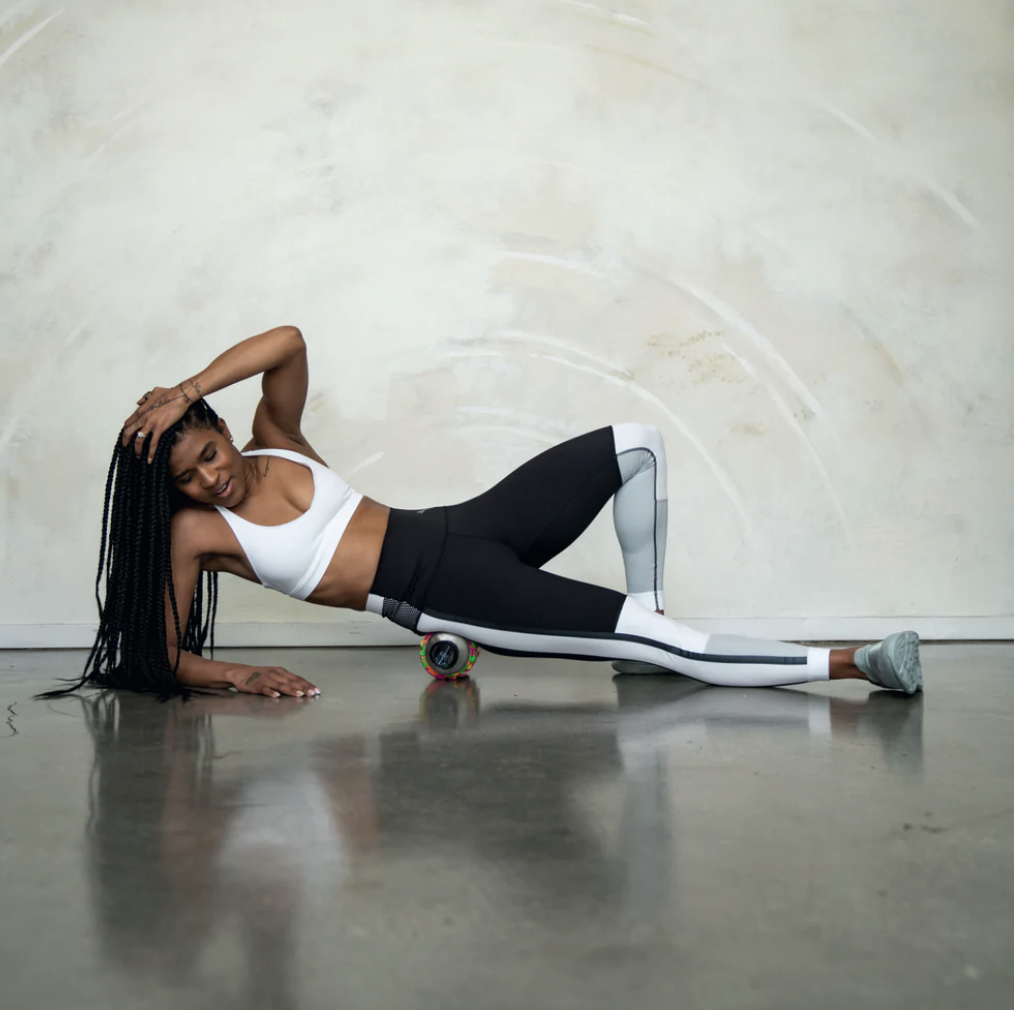 GLUTE RELEASE
- Move slowly back and forth
- Roll in different directions, try side to side and diagonally
Roll Model using Big Bertha - Juicybot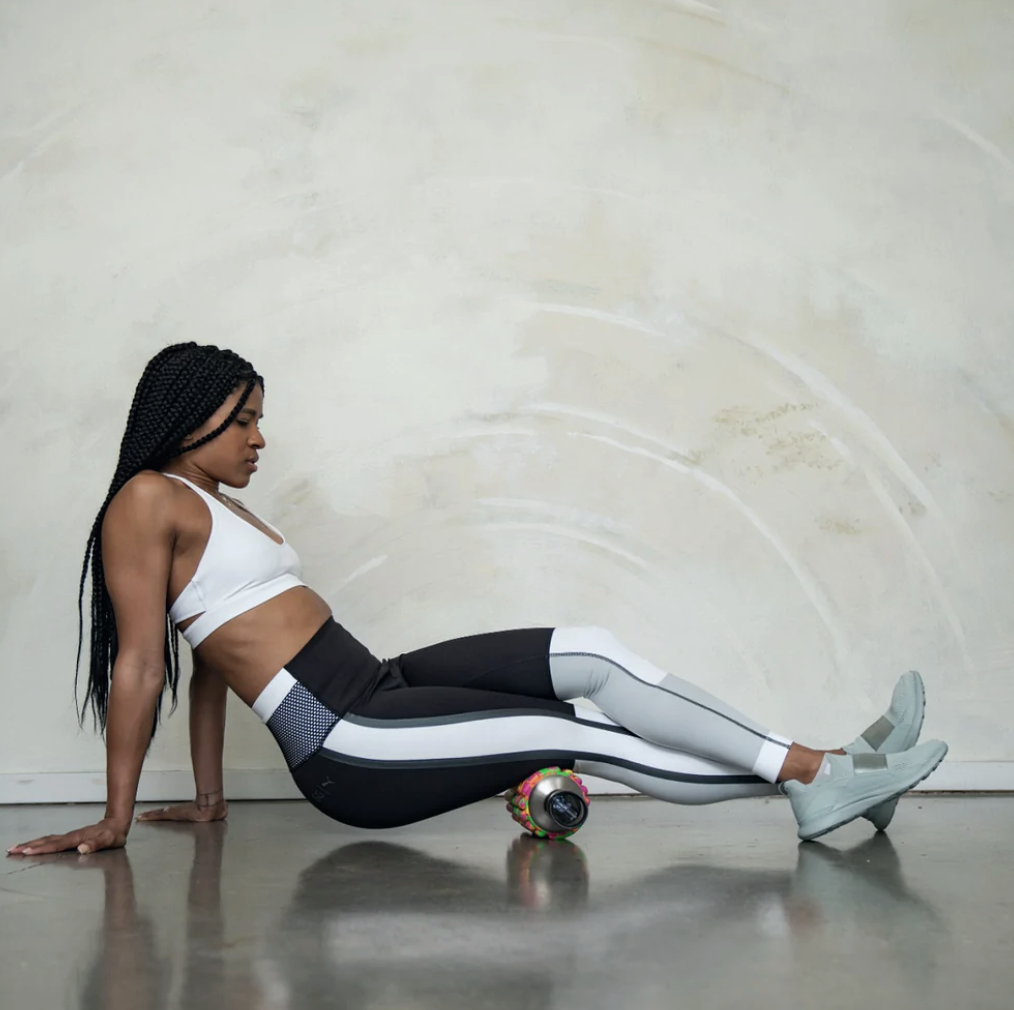 HAMSTRING RELEASE
- Roll from just above the back of the knee to where the hamstring meets your glute
- To increase pressure, cross one leg over the other (shown above)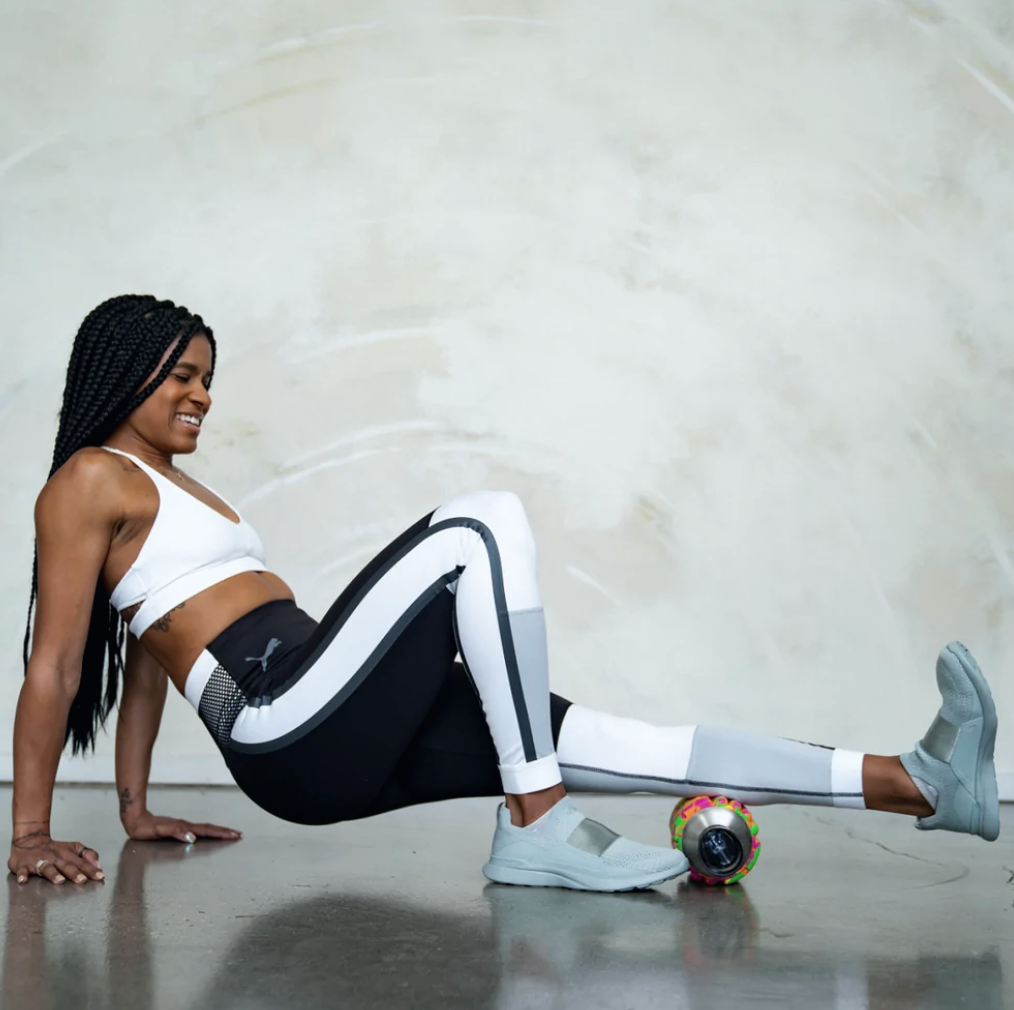 CALF RELEASE
- Roll from the ankle to just before the knee
- Try rolling on the right and left of your calf as well
- To increase pressure lift up onto your hands (shown above)